VIJAT MOHINDRA
ALWAYS BELIEVE THAT SOMETHING WONDERFUL IS ABOUT TO HAPPEN • NOVEMBER 5th, 2016 – january 14th
EXHIBITION IMAGES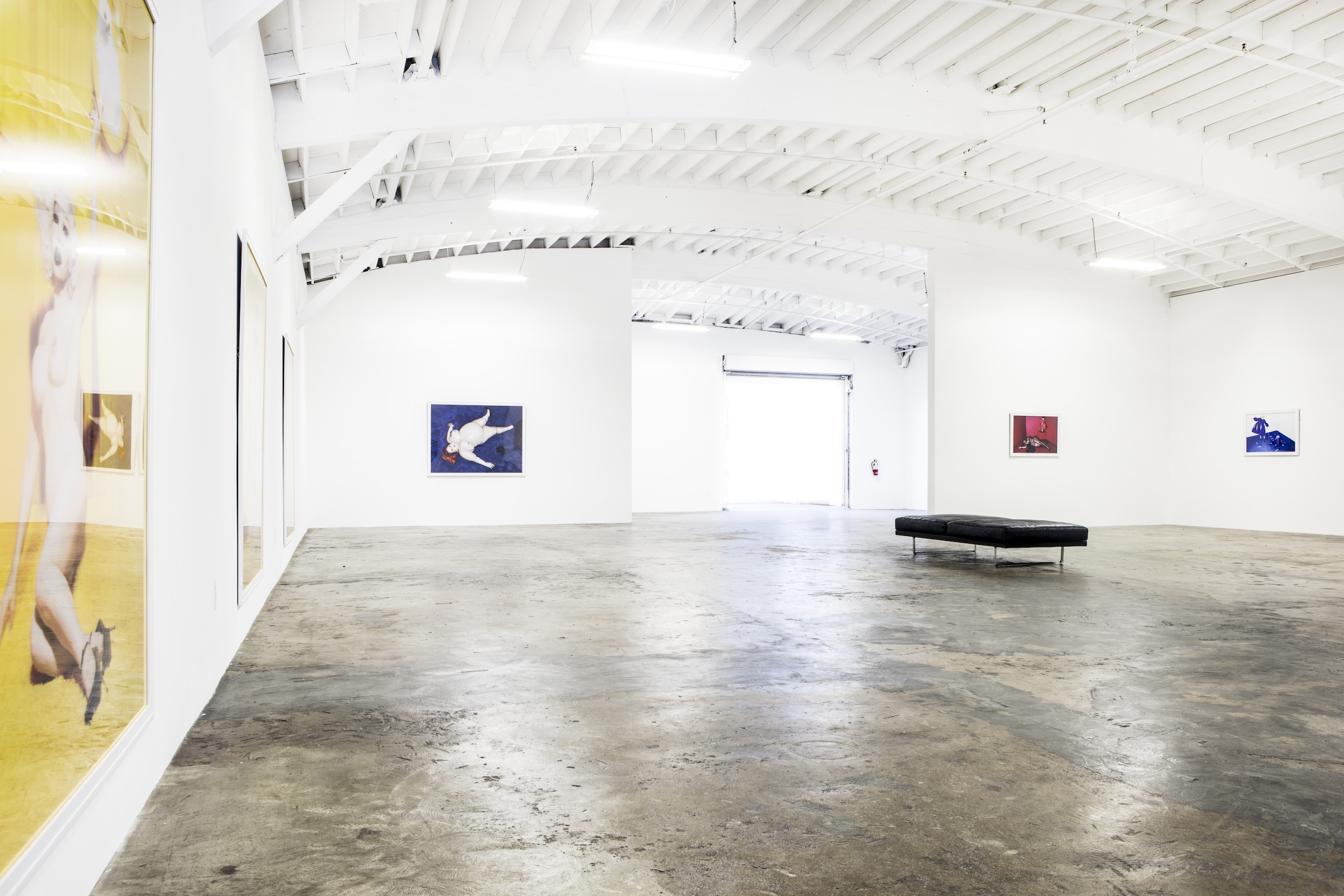 PRESS RELEASE
Museum as Retail Space (MaRS) is pleased to present Always Believe that Something Wonderful is About to Happen by Vijat Mohindra, his first solo exhibition internationally.
Exhibition text by Evan Moffitt:
Royal blue, candy apple red, bright and blistering yellow: the colors of Vijat Mohindra's photographs are as unnatural as the hallucinogenic tableaux he constructs for his subjects. The renowned celebrity photographer - whose sitters range from queer alt icon Amanda Lepore to pop princess Miley Cyrus - is a master of making the organic appear artificial. He conducts this bit of alchemy with glee, reveling in the plasticine sheen of human skin, or a coiffure's ability to look like slick, molded resin.
In his first solo gallery exhibition, 'Always Believe that Something Wonderful is About to Happen', Mohindra presents a series of photographs, produced over the past ten years, that first strike with their hypersaturated hues of yellow, red and blue. Many of his subjects, such as Lepore and drag performer Amazon Ashley, perform transgressive versions of femininity that do not conform to gender norms. In these highly constructed stage sets, saturated with primary colors, their fluid spectrum of sexuality and gender acts as a kind of prism, refracting the infinite number of colors within those individual monochromes. Gender itself, Mohindra suggests, is like paint fresh from the can: just waiting to be mixed and applied to the unprimed surface of the world. In photographs with cats (both ceramic and real) and other cues from meme culture, this palette also refers to the pixels that form a color image, like single bodies in our body politic.
Mohindra's photographs are a kind of contemporary bridge between the monochromatic minimalism of the 1990s and the indulgently baroque fashion of the previous decade. And they indulge without apology. These bodies are unconcerned with appearing "natural", with presenting "realness" - for Mohindra creates a space in which we can be proud to perform without reservation. As Donna Harraway wrote, in the digital age "we are all chimeras, theorized and fabricated hybrids of machine and organism; in short, we are cyborgs." These cyborgs, these plastic creatures, teach us what it means to be free.
SELECTED WORKS
biography
Vijat Mohindra | b. 1985 • Columbus, OH
Art Center College of Design | BFA, Photography • Pasadena, CA
Lives and works in Los Angeles, CA